Barry Kay 1932 – 1985
Barry Kay 1932 – 1985
Barry Kay 1932 – 1985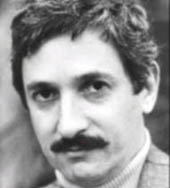 He was born in Melbourne on 1 September 1932. He was educated at Glamorgan Primary School and at Wesley College.
Kay studied design at the Royal Melbourne Institute of Technology, today's RMIT University.
In 1954 he created the designs for Maldición, choreographed by Alison Lee to music by Ravel for Laurel Martyn's Ballet Guild.
Designing for dance
In writing of Barry Kay, who had designed so many ballets for him, the great British choreographer Sir Kenneth MacMillan acknowledged the 'sensitivity, perception and wealth of ideas' that contributed to Kay's success as a designer for the theatre. 'Not a lot needed to be said. He intuitively knew my aims: his response to the music was closely allied to mine and his set models and costume designs were so clear and evocative that the task of choreographing was made easier.'
Although Kay is primarily remembered as a designer for ballet, his scope was much wider: he created memorable sets and costumes for opera and drama too, and always with respect for historical accuracy and the practicalities of staging and choreography. And he was a superb photographer.
Most histories of theatre design indicate that Barry Kay's illustrious career did not start until after his training at the Académie Julien in Paris, but this ignores his early experiences in Melbourne, where he was born on 1 September 1932. He was educated at Glamorgan Primary School and at Wesley College. His father was in the 'rag trade' and his Flinders Lane warehouse was a popular source of fabrics for local theatre designers.
Kay's early artistic interests were music – piano and composition. It was the Ballet Rambert tour of 1947-49 that sparked his interest in theatre and, especially, ballet design. When Gertrude Johnson's National Theatre presented the Cinderella fantasy The Glass Slipper at the Princess in Melbourne at Christmas 1949, 18-year-old Barry Kay designed some of the character costumes.
Kay studied design at the Royal Melbourne Institute of Technology, today's RMIT University. In 1951 he and Barbara Newman won a competition to design the sets for The Taming of the Shrew, another National Theatre presentation at the Princess.
In 1954 he created the designs for Maldición, choreographed by Alison Lee to music by Ravel for Laurel Martyn's Ballet Guild. In The Age, Geoffrey Hutton noted that one of the 'things that remain in the mind [was] the shadowy ornate décor by Barry Kay, which tones well with Ravel's music and literary suggestions of witchcraft in old Spain.'
For a while Kay worked as an assistant to Kenneth Rowell, who was designing for the Scottish choreographer Walter Gore, the National Ballet's artistic director. Gore had toured Australia with the Ballet Rambert.
It was on Gore's suggestion that Kay went to Paris, where he studied design at the Académie Julien. On his return to Melbourne he renewed his association with Gore, who had established his Australian Theatre Ballet. It lasted only a few months, but it did provide Kay with one of his first commissions – the décor and costumes for Gore's ballet Soft Sorrow. This premiered in Adelaide on 4 July 1955 and was later restaged at the Union Theatre at Melbourne University. Gore also opened an exhibition of Kay's designs at the Peter Bray Gallery in Melbourne. Later that year Kay assisted Anne Fraser on the designs for the premiere of Ray Lawler's Summer of the Seventeenth Doll. He also designed for Laurel Martyn's Ballet Guild.
In 1956 Kay moved permanently to London. His first British assignment was the set for Pulcinella, one of several commissions for Western Theatre Ballet. With these he pioneered a new style of set design for dance, replacing the traditional 'back cloth and wings' with three-dimensional sets.
Soon Kay was busy with a succession of operas, ballets and plays. By 1966 Kay was dividing his time between London, Berlin and Vienna, juggling major commissions from the Royal Ballet, the Royal Opera, the Ballett der Deutsche Oper Berlin, and the Vienna State Opera Ballet. In 1966, commissioned by Rudolf Nureyev, he designed a stunning new Raymonda for the Royal Ballet. In January 1969 his grand new production of Die Meistersinger von Nürnburg premiered at Covent Garden.
Kay's next major commission was Rudolf Nureyev's new production of Don Quixote for the Australian Ballet. This premiered on 23 March 1970 during the Adelaide Festival of the Arts. It was subsequently seen throughout Australia and was a feature of the Australian Ballet's tours of the United States in 1971 and Europe in 1973. It was filmed in Melbourne in 1973 with Robert Helpmann as the Don, Nureyev as Basilio, Ray Powell as Sancho Panza and Lucette Aldous as Kitri/Dulcinea. In 1971 Kay designed a second Don Quixote, this time for the Ballet National de Marseilles.
Kay's masterpiece is generally considered to be Kenneth MacMillan's ballet Anastasia. This originated as a one-act ballet for Berlin in 1967, but MacMillan expanded it to three acts for the Royal Ballet in 1971. For it Kay devised a swirling aerial screen on which Anastasia projected her memories. It was breathtaking.
Kay did his finest work with MacMillan; they shared a profound musicality and a fascination for the irrationality of human expectations. This can be seen in many of Kay's works, from the Shakespearean ballet Images of Love to the satirical Solitaire. To this inventiveness Kay invariably added elegance and refinement.
Kay developed a keen interest in photography. In 1974 he commenced lecturing in theatre, constructivism and photography at the Croydon College of Design and Photography and, later, at the Slade School of Fine Art.
Kay's flair for photography resulted in several major exhibitions of his work. Tattooing, body piercing and modification, and female body building were favourite subjects. His documentation of Sydney's colourful transvestites and transsexuals was published under the title As a Woman in the United States (1975), and as The Other Women in the United Kingdom (1976).
In 1981 Kay designed MacMillan's Isadora, a full-length ballet based on the life of dancer Isadora Duncan. This premiered at the Royal Opera House. It was subsequently seen at the Metropolitan Opera House in New York and on television. In 1982 his 1969 Meistersinger was revived by the Royal Opera at Covent Garden, and, for the Holland Festival, he designed Nederlandse Opera's double-bill, Mirrors of the Truthand The Tell-Tale Heart.
In 1984 the Victorian Arts Centre's Performing Arts Museum presented a major exhibition based on Kay's designs for Don Quixote, but other Melbourne projects were less satisfying. The Arts Centre rejected his designs for four major tapestries intended for the Great Hall of the National Gallery of Victoria, and the Victoria State Opera abandoned plans for a production of Benjamin Britten's Peter Grimes for which Kay had already prepared extensive designs.
The following year the one-act version of MacMillan's Anastasia that Kay had prepared for American Ballet Theatre premiered in Los Angeles. A month later, on 16 April 1985, Kay died unexpectedly in London. He was buried on the day that he was to have arrived in New York to supervise Anastasia at the Metropolitan Opera House.
In 1997 the Melbourne International Festival of the Arts, under the direction of Clifford Hocking, presented Barry Kay – A Tribute at the Victorian Arts Centre's Westpac Gallery. This impressive commemorative exhibition attracted more than 20,000 visitors.
The National Gallery of Australia in Canberra has acquired an extensive collection of Kay's designs; others, including the set model prepared for the film version, are preserved in the Performing Arts Collection at the Victorian Arts Centre in Melbourne. Kay's close friend Michael Werner has established the Barry Kay Archive, a constantly expanding web resource documenting Barry Kay's life and legacy.
Barry Kay's costumes were retained when the Australian Ballet restaged Nureyev's Don Quixote in 2007.
Frank Van Straten 2007
References
Biographical
Barry Kay Archive http://www.barry-kay-archive.org/