David Martin 1898 – 1958
David Martin 1898 – 1958
David Martin 1898 – 1958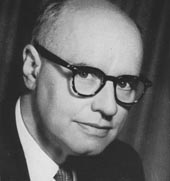 The son of a commercial traveller, David Nathaniel Martin was born in Perth on 15 August 1898.
In 1919 he became publicity manager for Paramount; the following year he was appointed Universal Pictures' NSW manager.
In 1933 he formed his own company, Imperial Theatres Ltd, and leased the grubby Rialto cinema in Pitt Street.
Martin turned his attention to an even more innovative project: the Minerva Centre in Kings Cross.
The Billy Rose of Australia
In 1954, to mark David N. Martin's first 10 year's at the helm of the Tivoli Circuit, Frank Dohertyprofiled him in the Melbourne Argus: 'Like the pint-sized American impresario Billy Rose, David N. Martin thinks "big". He will pay fabulous salaries to overseas artists whom he considers the Australian public will like. Like any man who has risen to the top, David N. Martin has not gone through life without his detractors. To some he is not Mr Martin, but Mr Martinet. He works hard, but he expects those who work for him to work hard, too. But walk with him through his theatres when no show or rehearsal is going on, and you will find he knows every chorus girl, every electrician, carpenter, property man, wardrobe assistant, box office ticket seller and usherette by name. He never forgets one. And even if he is dog-tired from a rushed air trip he is the perfect host.'
The son of a commercial traveller, David Nathaniel Martin was born in Perth on 15 August 1898. Like many other energetic youngsters of his time he was attracted to the Young Australia League, with their maxim, 'education through travel'. In 1911 Martin left school to tour the world for eleven months with a party of YAL boys. Eventually he became the League's general secretary, then, after a brief period in the Army, he moved to Sydney.
Martin began his show business career arranging advertising for Waddington's cinema circuit. In 1919 he became publicity manager for Paramount; the following year he was appointed Universal Pictures' NSW manager. In 1933 he formed his own company, Imperial Theatres Ltd, and leased the grubby Rialto cinema in Pitt Street. Transformed by architect C. Bruce Dellit into the luxurious, stylish, art moderne Liberty, Martin reopened it in March 1934 with a revolutionary screening policy: only two shows a day, at the highest ticket prices in town. With Martin's clever promotions and careful programming, the Liberty flourished. Eventually, in 1937, it was taken over by MGM as a prestige showcase.
Martin turned his attention to an even more innovative project: the Minerva Centre in Kings Cross. This was designed to give Sydney two much-needed live theatres. The city had struggled with just the Royal and the Tivoli, while Melbourne had the luxury of five: His Majesty's, the Comedy, the King's, the Princess and the Tivoli. The larger of Martin's proposed theatres was to be the Paradise, a Sydney version of New York's Radio City Music Hall, but it was never built; the site was eventually developed as the Rex Hotel and the Fitzroy Gardens. The smaller theatre, the Minerva in nearby Orwell Street, was intended mainly for drama. It was designed in stylish Art Deco by C. Bruce Dellit in association with Guy Crick and Bruce Furse, with interiors by Dudley Ward. In an adjacent complex were a café, a nightclub, offices and flats.
The Minerva opened on 18 May 1939 with Robert E. Sherwood's anti-Fascist comedy Idiot's Delight, the first of several presentations of Ernest C. Rolls' Australian and New Zealand Theatres Ltd. When that company collapsed, Martin took over as producer. On 9 September 1939, six days after war was declared, he presented a cast of notable local actors in the comedy A Kiss from Kiki. After this came a stream of mainly modern British and American plays, cast from the best Australian acting talent available. Martin tended to favour comedies; as he said, 'Our policy is for laughter and more laughter in these difficult times. Laughter is the thing that keeps men sane when life is blackest. Comedy is the condiment that spices our daily life.'
Among Martin's more notable productions were Dinner at Eight, Elizabeth the Queen, Gaslight, Of Mice and Men (with Ron Randell as George and Lloyd Lamble as Lennie), French Without Tears (in which Nigel Lovell made his professional debut), Alec Coppel's I Killed the Count, a season of classic farces with Charles Norman and Betina Welch, Susan and God and By Candlelight (both with John McCallum) and Noel Coward's Design for Living – with the author himself in the first night audience.
In May 1941 Martin leased the Minerva to Kathleen Robinson's Whitehall Productions, which kept the theatre busy with similar fare for the next nine years. For a while Martin presented some of the more successful Minerva productions at the Comedy in Melbourne, in association with J.C. Williamson's. In 1942 he became managing director of the Broadway Theatre Company, operating a chain of unpretentious Sydney suburban cinemas. But again his sights were set higher. In mid 1944 he bought out George Dickenson and Wesley Ince to gain control of the famous Tivoli variety circuit.
Through the difficult war years the Tivoli had persevered with a standard formula: colourful, glamorous, cheerful revues, each headlined by a star local comic and produced by an experienced in-house team led by the talented but erratic Wallace R. Parnell, the 'black sheep' of one of Britain's most notable show business families. But Martin realised that this style of show could not survive after the war. He devised a different approach: big international-standard revues headed by big international-standard stars – and he intended to be a 'hands on' producer. The new policy's first casualty was Parnell. Stripped of the authority to hire and fire, he resigned. His life ended seedily in Los Angeles in 1954, when he shot his lover and then himself.
Martin swiftly dispensed with the Australian performers who'd kept the Tiv buoyant through the war. Fortunately many of them – Roy Rene, George Wallace and Bob Dyer included – found a vast nation-wide audience in radio variety, especially with the Colgate–Palmolive Radio Unit, which was funded from the profits that its sponsors were not permitted to remove from the country. Martin's antipathy to Australian headliners led to continued protests from Equity, as did his readiness to lease his theatres to visiting overseas companies such as the Ballet Rambert and the Old Vic.
In May 1945 Martin presented the London hit show Get a Load of This. As his assistant producer he engaged a recently demobbed young Sydney go-getter called Kenn Brodziak. This kick-started Brodziak's extraordinary show business career, and the two men's lasting professional relationship. Not long after, Martin faced the most tragic event in the Tivoli's long history. On 1 September 1945 a backstage fire at the Sydney Tivoli claimed the lives of two young ballet girls, June McKenzie and Phyllis Haines; a third, Diana Hartt, survived horrific burns.
Martin's first big overseas star was Tommy Trinder; the genial British comedian delighted the thousands of British migrants who were settling in Australia, so his enormous weekly salary of £1,260 was a good investment.
In December 1952, during his second Tivoli tour, Trinder played Buttons in Cinderella in Melbourne, heading what was probably the best cast ever assembled for a pantomime in Australia: Jim Gerald (as Dame), Gloria Dawn (Cinderella), Toni Lamond (Dandini), Babs McKinnon (Prince Charming), Frank Cleary (the Juggling Jester) and George Pearson and Joe Lee as the Ugly Sisters. On 6 February 1954 Trinder topped the bill for the Royal Gala Performance in honour of Queen Elizabeth II. This was the first Australian theatrical performance attended by a reigning monarch, and Martin commissioned Dudley Ward to refurbish the Sydney Tivoli for the occasion.
In 1950 Martin scored with Armand Perrin's Ice Follie. The first major ice show staged here after the war, it toured in various incarnations for several years. Perhaps Martin's greatest and best remembered achievement was the 1952-3 tour of the famous Folies Bergère – a huge imported spectacle that opened in Sydney July 1952 and filled theatres around Australia for nearly 15 months. Martin's star importations included George Formby and Lillian Roth (1947), Chico Marx (1948), Stanley Holloway, the Merry Macs and Arthur Askey (1949), John Calvert and Tommy Fields (1950), Jon Pertwee (1951), Allan Jones, Jean Sablon and Joy Nichols (1954), David Hughes, Michael Bentine, Mel Tormé and Winifred Atwell (1955), the Katherine Dunham Dancers and Richard Hearne (1956) and Shirley Bassey (1957). He also ventured into concert promotion, usually in liaison with other managements. His line up included the Vienna Boys' Choir, the Spanish pianist José Iturbi, the Hohner Accordion Symphony Orchestra, the Italian tenor Luigi Infantino, American pianist Julius Katchen, the Don Cossack Chorus and Dancers and the celebrated Trapp Family Singers, well before their Sound of Music fame.
Martin knew that television would present live theatre with its greatest challenge. In Sydney, the Tivoli invested in TCN-9, and Martin was on its board. Its first telecast, on 16 September 1956, featured several Tivoli regulars. Another of Martin's initiatives was the floating of Tivoli Freeholds Pty Ltd which paid Devon Buildings, a Tait–Tallis family company, £400,000 to acquire the freehold of the Melbourne Tivoli.
Soon Dudley Ward demolished William Pitt's homely 1901 three-level auditorium with its forest of columns, and replaced it with a sleek two level auditorium with walls of trendy padded grey plastic. The stage was levelled so cameras could move about freely, and Martin had plans for a Sunday Night at the Tivoli TV show, based on the successful London Palladium model. The redevelopment was completed in time for the 1956 Olympics, and the theatre reopened, appropriately, with Olympic Follies – complete with a bizarre interpretation of an Aboriginal corroboree to close the first act. Excerpts from this show were a feature of the premiere telecast of Melbourne's first television channel, HSV-7, in a 'live' cross hosted by none other than Edna Everage.
In February 1958 Martin departed on one of his regular overseas talent-buying trips. On 2 March, alone in his San Francisco hotel room, he died suddenly of a heart attack.
'He was a wonderful showman, prepared to take a risk and good to do business with,' said Kenn Brodziak.'We were never competitors. If the two of us were after an act, we'd go in together and share it. It always worked well. They don't work like that any more. People outbid each other and pay ridiculous fees. And we restarted the Australian Entertainment Industry Association (today's Live Performance Australia). David was a reserved man, not outgoing, shy really, but a hard worker. He was a non drinker but he was genial and he liked gossip – backstage stories and so on. A lot of people have compared me to David. We kind of looked alike and there even used to be a joke doing the rounds that I was his illegitimate son!'
After a period of fluid management, control of the Tivoli passed to David N. Martin's son, Lloyd, and to Gordon Cooper.
Lloyd Martin had worked for the Tivoli in a number of capacities, most recently as advertising manager. Cooper, born in Collie, Western Australia in 1911, had been a protégé of David N. Martin since 1926, when he'd worked for him at Universal. He'd been Martin's right-hand-man at the Liberty and the Minerva, and had joined him at the Tivoli in 1946, after his war service. As joint managing directors, Lloyd Martin and Gordon Cooper steered the Tivoli Circuit through its final decade. After the final curtain, in 1966, Cooper became involved in television production, the Melbourne Moomba Festival and the Keep Australia Beautiful Council. He died in 1985. Lloyd Martin became chairman and managing director of NLT, a television production house, and obtained a Bachelor of Economics degree at Sydney University. He was appointed deputy general manager of the Sydney Opera House in 1973, and served as its general manager from 1979 until his retirement in 1997. Lloyd Martin died in 2005. His daughter Wendy – David N. Martin's grand-daughter – produces arts programming for television and the stage.
Frank Van Straten, 2007
Related Links
References
Biographical
Frank Doherty: 'David N. Martin', in The Argus, 28 August 1954
Martha Routledge: 'David Nathaniel Martin', in Australian Dictionary of Biography, volume 15. Melbourne University Press
Frank Van Straten: 'David N. Martin: World's Best Variety', in Tivoli Follies, Unpublished manuscript, 1999
Frank Van Straten: Tivoli, Lothian Books, 2003
John West: 'David N. Martin', in Companion to Theatre in Australia,Currency Press, 1995