Eric Robinson OAM 1948 – 2015
Eric Robinson OAM 1948 – 2015
Eric Robinson OAM 1948 – 2015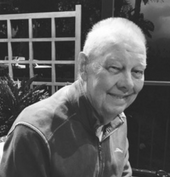 Eric Robinson is one of the owners of JANDS and has been the Chief Executive Officer of JPJ Audio and Jands Production Services (JPS) since the company was registered in 1970. JPS is Australia's leading equipment supplier, with an enviable reputation for professionalism, technical excellence, reliability and safety.
In the mid 1980's when JPS formed part of the Samuelson Productions Ltd (UK) group, along with several leading UK, US and European production suppliers, Eric was appointed Chief Operating Officer and was responsible for the group's operations worldwide.
Eric has always taken a hands-on approach to management. Besides ensuring that the company grows and continues to achieve its financial goals, Eric has been a constant innovator in what JPS does so well, production. Over the past 40 years, Eric has been responsible for the technical production management and staging of numerous events, including concert tours, major festivals, sporting events, theatrical presentations, live television shows, and special events. Eric's experience includes all aspects of sound reinforcement, lighting, rigging, large screen projection, and special effects. Eric considers the company's in-house training scheme, which has been running for over 25 years, to be one of his greatest achievements, earning his staff global recognition for their technical prowess and professionalism.
Through his experience, Eric understands what is involved in large-scale productions at all levels, from promotion down to the smallest detail of staging. Ensuring that a production runs smoothly is all about logistics and planning; ensuring that every contingency has been considered and has a solution if it occurs. Technical problems and budget overruns might plague many large-scale events, but not when Eric is the organiser.
Throughout his 45 years' in the industry Eric has been responsible for the technical production management and staging of some of Australia's most admired events and festivals. These events range from early tours by Elton John, ABBA and Fleetwood Mac in the 1970s, and major outdoor events such as Sound Relief, Australia Day Live, the Mushroom 25th Anniversary, V Festival, Rumba and Big Day Out. JPJ Audio is also well known for its work in the theatre and has been acclaimed for its role in a numerous musical, including Beauty and the Beast, The Rocky Horror Show, The King And I, Anything Goes and Lion King.