Ian McRae AO
Ian McRae AO
Ian McRae AO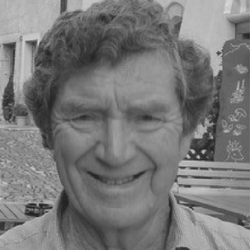 Ian McRae is currently Chair of the Australian National Academy of Music and a Chair of the Australian Frontotemporal Dementia Association. Ian has extensive experience in arts management and trained as a chartered accountant.
He was General Manager of The Australian Ballet from 1991 to 2002, joining the ballet in 1986 after five years as Administration Manager of the Victorian Arts Centre. His time at the Arts Centre in Melbourne involved establishing the organisation and opening its theatres and concert hall (now Hamer Hall).
Ian was Chair of the Australia Council Theatre Board for five and a half years, finishing in 2008, and a member of its Audit and Finance Committee. At the same time he completed a four-year term as a member of the Tasmanian Arts Advisory Board. He has also been a board member of Victorian College of the Arts, Malthouse Theatre, Bangarra, Bell Shakespeare and Melbourne Recital Centre.
In 2007 he teamed with Leo Schofield to bring the Paris Opera Ballet to Sydney and they continue working with the Queensland Performing Arts Centre to produce the Brisbane International Series.
Ian is an Officer of the Order of Australia. In 2002 he was honoured as Cultural Leader of the Year by the Australian Business Arts Foundation and in 2017 was awarded the Centenary Sue Nattrass Award by Live Performance Australia, recognises outstanding service to the live performance industry in a field which may not enjoy a high public profile.