Peter Dawson 1882 – 1961
Peter Dawson 1882 – 1961
Peter Dawson 1882 – 1961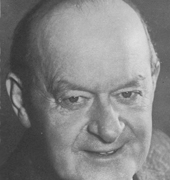 Peter Smith Dawson was born in Adelaide on 31 January 1882.
On 28 July 1900 he made his concert debut in the Adelaide Town Hall. Five months later he was bass soloist there in Messiah.
He published his first song and made his first recordings in 1904.
The ballad king
'Singing a duet with Peter Dawson in Adelaide was the greatest experience of the whole tour,' recalled veteran Australian country music star Smoky Dawson. 'We did Hal Saunders' marvellous favourite "Old Cockatoorali' and the house tried to lift the roof. From that day Peter became my "Uncle" and I his "illustrious nephew". One morning in Martin Place, Sydney, I met him crossing the road. "Just going off for an hour with my vocal coach," he said. "Never miss when I'm in town. Stops me getting into bad habits." Perhaps this had much to do with his once being the most recorded singer in the world as well as one of the greatest baritones of all time. One morning, near the end of his time, I went to see him in hospital. He was pale and drawn with pain. Then he looked up at me and sang in that warm, rich voice, with all its old-time charm and beauty, "Clancy of the Overflow". I like to think he, too, went a-droving to some pleasant place.'
Peter Smith Dawson was born in Adelaide on 31 January 1882, the youngest of the nine children of an Adelaide ironworker and plumber. Following a rudimentary education he was apprenticed to his father. Always musical, he had early success as a boy soprano then learnt singing from Charles Stevens. On 28 July 1900 he made his concert debut in the Adelaide Town Hall. Five months later he was bass soloist there in Messiah. The following year he won the bass solo section of the Ballarat South Street Competitions. Away from the concert platform, Dawson was a typical young tradesman: he smoked, swore and gambled, but drank abstemiously. He also had an early penchant for tattoos; these were said to commemorate various amatory encounters and proved embarrassing later in his life. And he was pretty handy with his fists.
Encouraged by his teacher, Dawson sailed for London in 1902. The eminent baritone Charles Santley accepted him as a pupil and arranged for him to tour the west of England with the great soprano Emma Albani. It was on this tour that Dawson made his professional debut – at the Guildhall in Plymouth.
For a while Dawson was engaged as a 'turn' in London music halls, where he was billed as 'Hector Grant' with a repertoire of Scottish songs in the style of Harry Lauder. He published his first song and made his first recordings in 1904. His virile baritone, with his impeccable diction and his never-flagging ebullience, reproduced superbly even on primitive disc and cylinder equipment. He eventually recorded around 3,500 titles and sold more than 13 million copies in a recording career that started in the cylinder era and concluded in the stereo age; many of his recordings are still available on CD.
Dawson married in 1905. His wife was Annie 'Nan' Noble, a soprano who sang under the nameAnnette George. He appeared frequently in the popular Chappell ballad concerts and made his first – and last – appearances in grand opera early in 1909. Four performances in the minor role of Schwarz in Wagner's The Mastersingers at Covent Garden convinced him that opera was 'too much work for too little pay.' From then on he concentrated on the concert platform and on recording and composing. Soon he was being feted as Britain's finest baritone.
He developed a vast repertoire: operatic arias, Gilbert and Sullivan, sacred pieces, song cycles, art songs, patriotic and 'pop' songs and, especially, ballads. His interpretations of favourites such as 'The Floral Dance', 'On the Road to Mandalay' and 'Trees' were unsurpassed. His many compositions were frequently published under pseudonyms such as 'J. P. McCall'. Perhaps his most successful was his setting of Rudyard Kipling's 'Boots'.
In 1909 Dawson returned to his homeland for a lengthy and successful tour with the Australian soprano Amy Castles, under the management of J. & N. Tait. The gruelling itinerary included many small towns, such as Narrabri, Corowa and Kerang. There were further tours with his wife in 1913 and 1914. When war broke out, Dawson could not organise transport back to Britain; instead he undertook a tour of the Tivoli vaudeville circuit for entrepreneur Hugh D. McIntosh. He managed a brief return to London 1916, but in February 1918 he was back in Australia, where he enlisted, though his war service seems to have consisted mainly of entertaining troops and boosting morale.
After the war Dawson returned to London for more concert and recording dates and his radio debut. On 26 January 1923, just two months after the BBC began transmission, he participated in an all-Australian broadcast with Stella Power, Gertrude Johnson, Ada Crossley, Alfred O'Shea, Harold Williams, Malcolm McEachern, Lauri Kennedy, Albert Whelan and William G. James.
In 1927 Dawson recorded 'Advance Australia Fair'; this song dated from 1878 but attained popularity only after Dawson's disc was released; the same thing happened with 'Waltzing Matilda' – it was published in 1903 but it was Dawson's 1938 recording that led to its popularity and its adoption as our unofficial national anthem during World War Two. It was the only Dawson recording released in the United States.
In 1930 Dawson and Sydney-born comedian Cicely Courtneidge co-starred in variety at the London Palladium on a starry bill that included another Adelaide entertainer, comic Athol Tier. There was a return engagement the following year.
Dawson made further tours of Australia in 1931 and 1933. The 1931 tour, with the German pianistMark Hambourg, was Dawson's most successful, artistically and financially. Nevertheless he advised entrepreneur Hugo Julius Larsen: 'I think it would be an excellent plan to permit smoking at concerts. I am sure that if it were general, men, especially, would be more likely to attend. And there is the competition of music halls and cinemas to keep in mind, so I think admission prices should be lowered. The craze for wireless sets and gramophones must be reckoned with, but if the needed reforms are carried out in the concert hall it will probably have a new lease on life, and, in the end, benefit by the educational effect of mechanical music in the home.'
Dawson made his first feature film appearance in 1937 in the Crazy Gang romp Okay for Sound. He was also seen in Chips (1938) and in several musical featurettes, including an experimental Chronophone sound short in 1907. His link with cinema continued when he toured Australia's Greater Union Theatre circuit in 1939.
Dawson lived in Sydney from 1939 until 1947. He joined his brother's firm, T. Dawson and Sons Pty Ltd, in a role he described as 'Number One Handshake' – in other words, he courted government officials to interest them in buying the company's metal containers. He toured Australia on recruiting drives, gave concerts for troops and wrote and recorded a stirring march song called 'V for Victory'.
In 1949, for a tour of New Zealand, Dawson engaged a young Australian pianist, Geoffrey Parsons. The following year Parsons went to Britain where he again played for Dawson and went on to a distinguished career and recognition as one of the world's greatest accompanists.
On 7 December 1950 Dawson sang the bass solo role in Messiah at the Adelaide Town Hall, as he had done 50 years before. His autobiography, Fifty Years of Song, was published in 1951. In 1953, as president of the Australian Songwriters and Composers' Association, he pressed for legislation to increase the compulsory quota for local music on radio. He made his last recordings, for the ABC in Adelaide, in January 1960.
Peter Dawson died in Sydney on 27 September 1961. The ABC's Charles Moses wrote: 'His great talent has given pleasure to countless concert audiences and radio listeners. During his long singing career he certainly did a great deal to enhance Australia's musical reputation and I know that many people throughout the world will hear of his passing with very real regret.'
Frank Van Straten, 2007
Related Links
References
Biographical
Peter Dawson: My Life of Song, Hutchinson, London, 1951
Herbert Henry ['Snowy'] Dawson: Smoky Dawson: A Life, Allen & Unwin, 1985
Fred W. Gaisberg: Music on Record, Robert Hale, London, 1946
James Glennon: 'Peter Dawson' in Australian Dictionary of Biography, volume 8
Russell Smith and Peter Burgis: Peter Dawson – The World's Most Popular Baritone, Currency Press, 2001
George Thomas: 'The Song of Peter Dawson', in Quadrant, May 2002