Rob Brookman AM
Rob Brookman AM
Rob Brookman AM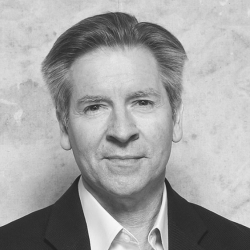 Rob Brookman AM is one of Australia's most respected and experienced arts executives. In a long and diverse career he has led a number of Australia's foremost arts organisations and festivals.
Rob's experience and interests are unusually diverse, ranging from classical to avant-garde to commercial, across all art forms. His versatile and dynamic range covers both exemplary management and artistic vision.
He has held leadership positions in a number of Australasia's foremost festivals and performing arts organisations including the Adelaide Festival (Administrator, Associate Director, Artistic Director, Executive Director), Adelaide Festival Centre (Programming Director, Producer, Artistic Director), National Festival of Australian Theatre (Artistic Director), New Zealand International Festival of Arts (Artistic Director), Arts Projects Australia (Founding Co-Director), Sydney Theatre Company (General Manager) and State Theatre Company South Australia (Executive Director).
In 1992 he co-founded Australia's leading world music festival WOMADelaide and remained as Artistic Director and/or Artistic Advisor for 15 years. Rob has also run his own cultural consultancy, Sweet Reason Pty Ltd.
Rob has held many arts-related board positions including Deputy Chair of Playing Australia, Chair of the Sidney Myer Performing Arts Award, Chair of the Confederation of Australian International Arts Festivals, Trustee of the WOMADelaide Foundation, Treasurer of the Arts Industry Council of SA and Board Member of Melbourne Festival.
He was made a Member of the Order of Australia in 2010 for his services to arts administration. In recognition of his outstanding service to the live performance industry Live Performance Australia presented him with the 2017 Sue Nattrass Award.